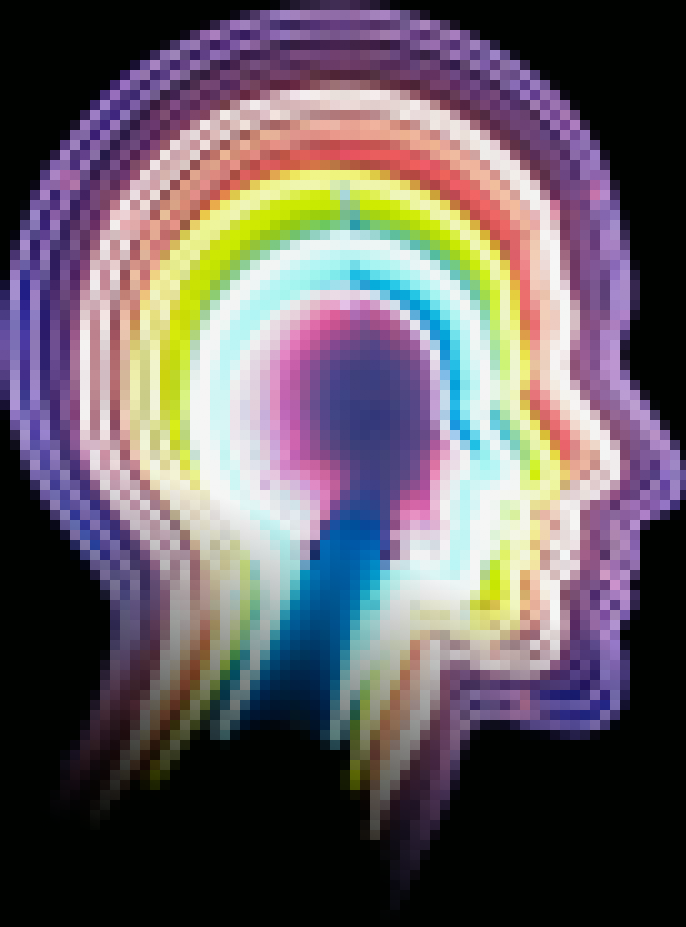 Here at Voxel Records, we spend a lot of time listening to new and interesting music, and we fill the pages of our blog with words trying to describe the experience. Transforming music into words is something that one could argue is pointless, because music refreshes the parts of the soul that words cannot reach – or at least it does so in a different way. Does anyone know what dark neurofunk cinematic dnb actually is …?
Words are still useful, though. You can probably scan a blog like this for a flavour of sound, without needing to gorge on the hours of tunes that we did in order to write it.
In the first of a series of adventures, we aim to explore the music behind the label of techno that is applied to music by journalists and record stores. What attributes music to this category, where did the genre originated and what it has become …?
Techno Origins
The general consensus is that techno was born in the clubs of Detroit in the early 1990s, where early synth sounds peddled by the likes of Kraftwerk and Moroder were melded with Afro-American funk and jazz. On the face of it, detecting traces of funk and jazz in today's techno tracks is pretty hard – so perhaps our investigations will shed a bit more light on that aspect.
The term techno is most likely coined because the music was constructed from regimented and synthetic sounds, generated by nightclub warhorses like the Roland TR-808 drum machine. Even in the 90s though, this technology was retro enough to be picked up cheap at a yard sale – probably because it was totally shit at sounding like an acoustic drum and couldn't replace a good drummer. But as history has taught us, one man's shit drum is another's percussive demigod. Nowadays, these wee beasts change hands for astronomical sums.
Whichever way you look at it, techno was something that people could dance to in a club without the need to bring in a large disco entourage. The tempo and key of two tracks could be synchronized easily, allowing DJs to play a crowd non-stop, and all night long.
New Originals
The early days of techno produced classic tracks that may sound rather puny today, but at the time made bold statements and got people moving to a new arrangement of sounds and rhythms. Richie Hawtin's Plastikman guise brought us Spastik: This is little more than a weedy drum workout to some ears, but at its conception it was ground-breaking, and from this stem much did grow.
Within the simple burbling staccato of Carl Craig's Sandstorms, rhythms play with each other and develop organically. This is where a jazz influence can be detected, albeit in a regimented and computerized form. Taking a simple one or two bar lick, repeating it, and developing layers and undertones over a constant groove is a hallmark of techno.
Another key piece of technology in the early days was the sampler. However, these digital recorders could hold little more than a drum loop or a vocal hook, so hardware synthesizers still provided most elements of the music, as can be heard in KGB's Stark.
A dark minor key was also an ally to many early tracks – Joey Beltram's Energy Flash shows how sinister monotonic prods control the mood. It is safe to say that melody and chord progressions were not a priority for early techno producers.
A generation of producers like Juan Atkins, Derrick May and Kevin Saunderson are now considered techno pioneers, all of whom are now international superstar DJs.
Techno Production
Let's get our hands a bit dirtier now. There are some tell-tale attributes that define a techno track, and these prevent it from slipping into other nearby classifications like house or trance.
In terms of tempo, techno tracks tend to tick between 120 bpm and 140 bpm, although hard techno gets a rave up towards 150 bpm. This kind of speed means that even the slower tracks are sufficient to get the blood pumping.
Tracks are usually longer than 5 minutes and will sometimes run to 10, which lets the clubber soak up the development of a track. A novice listener may easily be fooled into thinking that the tracks eke out the minutes by monotonous repetition, but good techno producers will always keep some aspect of the music changing and developing throughout.
Melody is not a feature of techno music. This may be because it is easier to mix tracks with little variation in pitch and tempo when there is minimal adjustment available on the decks; but it also allows the producers to manipulate the listener through other musical dimensions. Some tracks may have long chord progressions, but these would be verging on the trance – techno tries to stick to extremely simple, monotonic rhythms. Those productions that venture into the melody will either exploit automated arpeggios, or ham-fisted three-note stabs.
Rhythms are usually anchored around the ubiquitous 4-to-the-floor bass drum pattern. This is keeps the pace, and allows other percussive motifs to be developed as the track progresses; usually with hi-hats. It is rare to hear a snare drum in techno. The tones of the bass drum and hats are split evenly across the frequency spectrum, but a snare drum just takes up too much bandwidth. As a result, the snare drum can distract the listener from other more subtle variations within the music.
The weapons of choice for drums are the tinny 808 and 909 drum boxes, but these offer quite a wide variation in sound. A techno bass drum often defines the character of the track, ranging from hollow, open acoustic emulations to tight, clicking pulses.
The final ingredient is timbre, and here it is common to hear synthetic bells, pulses and pads. There is quite a lot of sonic breadth, though, ranging from organic, tribal instruments through to hollering analog Junos and whistling digital Korg M1s. Modern tracks also exploit all manner of effects in the form of filters, delays and distortion to twist and turn the flavour of simple base sounds. The aim is to find textures that can be intertwined, generating subliminal undertones that mysteriously ebb and flow within the mind. The techno producer will identify these hidden pathways, and exploit them as the track develops. This explains why a good production becomes mesmerizing whilst still being minimal.
The technique also influences the arrangement of the track. Long periods will be spent building the mood from layers of synths and percussion, and whilst not much has really changed, the listener has been taken on an epic journey. Lengthy ambient drops reset the mood so it can be taken in other directions. Such intermissions are drawn out and not predictably placed by drum fills, crescendos and risers like they are in dub-step and trance.
Modern Techno
The base form of techno has moved on much in the last twenty-five years. Cutting-edge producers experiment and cross over with other styles. A quick quasi-scientific, pseudo-random cross-section of on-line record boxes provides a good state of the nation report.
The rumbling, rolling drums and bass of Artefakt build up into a simple melody that drifts like a cool breeze on a warm summer night, and this ticks all the techno boxes. Conversely, the sticky, vinylized drums, speech synthesis and clanky acidic bells of Bjarki are abstract and eccentric.
Somewhere in between the subliminal and the computerized fits Dr. Double Face, where 8-bit monotony is also present, but somehow these non-musical tones overlap and collide into some happy accident. Some offerings from Gemini offer funkier shuffles with boxy drums and cheesy riffs, showing that modern techno loves to ride the technical limits of sound processing.
Ever present, though, is the technique of building percussive patterns and minimal melodic content, as is demonstrated by recent Illektrolab releases which border on the abstract with fizz and bubble.
Compulsive Sounds 
From this deconstruction, we have found that a jazz influence still lurks beneath the unadventurous melodies of techno. Instead of virtuoso musicianship, the frequency spectrum itself is where the magic lies. The listener can be wholly enveloped by slowly changing atmospheres over a long period of time, becoming wrapped up in the moment and carried along by friendly forces. The euphoria induced by this combination is somewhat inevitable, because the qualities of techno appeal to ancient, tribal and subliminal receptors deep within our human brains. So, whilst the music may be simple and repetitive in construction, it has the power to affect us much more deeply than we might expect.
The human body responds both physiologically and psychologically to the deeply penetrating frequencies of the bass drum. In the social context of the club, this constant rhythm, the evolving timbres and accompanying light shows explain why many find that the music breaks down boundaries and unifies people.
The genre of pure techno is probably more capable of inducing trance-like symptoms than music that is assigned the modern (commercial) label of "trance". Where trance tends towards melodic and timbral feelgood factors, techno exploits the rhythmical and the subliminal.
There is a whole bunch of science about all this, but in short, techno affects your brain and body, and this can be as pleasurable as you want it to be. Despite the face-value monotony and slow variation, you may find it helps your mind expand and your body move. Whereas the sub-genre of "hard techno" may be designed for infectious, high energy clubbing, the experimental and pure forms of techno open up many dimensions.
The Red Six Production
To put research into production, we set about playing around in the RedSix studio, enlisting the help of Voxel Records' resident producer Maze Car. You can read about how he created the track on his blog – and the result is free to listen and download right here:
[soundcloud url="https://api.soundcloud.com/tracks/297522805″ params="auto_play=false&hide_related=false&show_comments=true&show_user=true&show_reposts=false&visual=true" width="100%" height="450″ iframe="true" /]