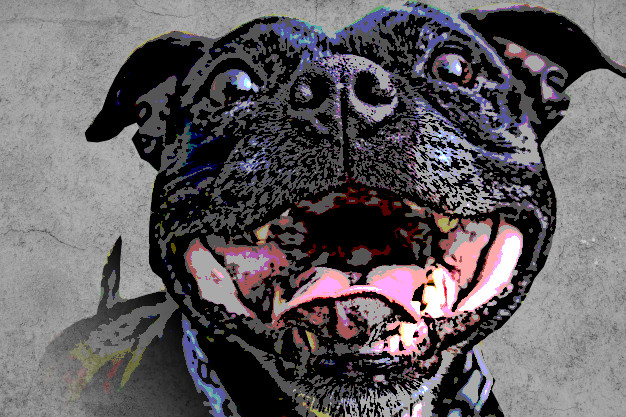 Many styles have evolved since technology has become more and more influential in music production. Our previous electronic music adventure took us on a tour of techno,  a groundbreaking genre that has since spawned many other sub-categories and heavily influenced club nights around the world.
For this article, we have investigated the roots of dub-step and the essence of its production. We wanted to get to grips with this relatively new genre, where it developed and how it combines with other music that circulates on modern turntables.
Dub-step is rooted in urban South London, rising in the early 2000s from this bustling hub of ingenuity like many other innovations before it such as grime, garage and break-beat. As with the development of techno, the style is very DJ-oriented, and combined influences from UK garage with deeper origins in dub reggae. The infectious and versatile two-step rhythms, heavy bass and masterful combinations of effects have become hallmarks of the modern dub-step record.
Producers and DJs of the style are devoted to urban themes, and are named with dark or monstrous tags, like graffiti, that convey the depth and power of the music. As we've discovered, the extension of the style to its graphic art draws interesting (but presumably accidental) parallels with heavy metal, and this feedback loop has recently produced even more interesting results.
Urban Roots
The general consensus is that the early artists were born out of Big Apple Records, a record store in Croydon (South London). The likes of Digital Mystikz, Skream, Benga, Loefah are just some of the key names that appear early in the music's history.
Techno sounds merged with sparse, shuffling breaks, stuttering effects and deep bass synthesisers. A lot of the components from these early tracks are pure techno, but laced with thin traps that avoid interference with the detail of the deep bass riffs. It is the unpredictable nature of the ominous bass lines and climactic rhythms that forces the listener to move with their gut feeling and not rely on the predictable rhythms in other styles; and this is probably why the grooves are so infectious. The classic 2-step beat is less apparent in many earlier tracks, but the dub-step still rips up rule books written for techno or house, and drills down into the core factors that get crowds moving. The influence of dub reggae is definitely prominent in Digital Mystikz and Loefah as their music develops slowly from spacious and reverberating delays and doom-like deep bass drops, but is underpinned by the urban vibe supplied by the thin electro traps from tech like the old faithful 808 drum machine.
Dubstep Anatomy
Dub-step tracks tend to sit between 130 and 150 bpm in tempo. They often cue up at half this speed due to the tendency to omit the up beats, making the track appear slower. But this technique allows the producer to inject serious pace later in the track when the atmosphere has been built up. Clubbers will find themselves moving slowly before being hit with a wave of energy as the true tempo is revealed.
Tracks are quite brief – between 3 and 5 minutes in duration. This doesn't allow much time to evolve, so abrupt changes are introduced regularly every 8 or 16 bars. This keeps the music exciting in a short timescale and doesn't rely on the subliminal influences or lengthy atmospheres of techno or ambient.
The thick, syrupy bass of true dub reggae and jungle is ever-present in the bottom end, and if you can't hear it on your iPod it will quake your bowels in the club. Whilst the bass and drums were surgically separated within the frequency spectrum for earlier tracks, modern dub-step employs speaker-shredding synthesisers wailing abrasive timbres, and exploits modulating filters, sirens and delays to the extreme.
A trademark of modern dub-step is the bass wobble or wub, where sounds are filtered to a rhythm, pulling and stretching the bass across triplets and quavers as well as the frequency range. On its own, this effect is something that can be easily programmed using modern production tools; but it is also something that can be created on the fly by the DJ if their rig is equipped with serious filter and overdrive effects. Much as kill switches have been used by DJs in the past to mix tunes together, modern DJ controllers allow effects to be scratched in as part of a live performance, much like hip hop.
As we mentioned, early dub-step tracks were careful to separate the drums and bass whilst maintaining a definite groove. Many modern tracks take the gloves off and throw acoustic, electronic and sampled breaks all over the spectrum for maximum effect. Bass and snare drums sound huge and weighty. Producers will more than likely use these to compress competing instruments or even the whole mix using a side-chain, and this makes modern dub-step far more aggressive than the original productions. A familiar bass drum sound can be traced back to the old Alesis SR16 which has plenty of bottom end but also a sticky, high-frequency attack.
Infectious Rhythms
Most dub-step records make use of the classic 2-step drum beat derived from UK garage, and this is often married with breaks, triplets and fills for maximum impact. This beat gives a slow, heavy, head-rocking vibe but can easily be doubled in time to inject energy and urgency. Dub-step producers use the power of this variation to attack the audience with waves of changing beats which only the most uninhibited are able to surf.
Dub-step also shares features with trap, using the thin, electronic trills of hi-hats. In current releases, this technique is often used during drops, but was used more continuously in earlier records. The use of lazy triplet shuffles further gives dub-step a more human and performance element, even though it is almost entirely electronically generated.
Psycho Acoustics
In addition to the rhythmical improvisation that continuously evolves throughout most dub-step records, the wall-of-sound effects are almost the polar opposite to something like techno or ambient. Whereas the melody within a techno track is implied by evolving timbres, dub-step overloads the frequency spectrum and is appealing in the same way electric guitar distortion is in heavy rock. The clipping of the signal induces all manner of frequencies and not just simple tones, and the effects will be perceived both physically and subliminally. The whole package is more likely to burst forth than chill out, so modern dub-step is not for the feint of heart.
Our survey of contemporary dub-step records shows the genre to be truly diverse. Roots dub-step very much carries the attributes of dub reggae with respect to bass and spacey delays plodding predominantly at lower tempos. Enter the new young ruffian of cousin bro-step, and we hear the trademark wow-filter, heavy metal tainted riffs and drum fills accentuating grooves that may otherwise have lain undiscovered.
Modern And Mainstream
The crew that grew from the seeds at Big Apple Records are still touring strong, but other players have entered the game and broadened the horizons. Scary Monsters and Nice Sprites by Skrillex represents an evolution of bro-step and glitch that has dominated the mainstream in recent years. Bands like Pendulum and The Prodigy could also be credited to some extent with getting punk and metal to permeate dub-step, or equally demonstrate its influence in other music. However, the urban core of dub-step is still the best place to score some awesome tunes.
The Nato Feelz track Showtime combines cinematic power with wub-laden filters and club-friendly drops to dramatic effect., and Energy by Front Artillery's Dayskid hollers synthwave riffs through watery filters but still keeps a ska-tinged offbeat beneath tumultuous glitch finger-work. The reggae influence, more glitch and bold riffs combine in Bad Trip by Skitear (a.k.a. Blayd), and the stern wubbing in Joe Garston's Quickscope demonstrates a crossover of dub-step with popular melodic tech house.  
Everything Everywhere
To us, dub-step is a style that is well at home with laid back reggae and stripped back trap. It fits with breakbeat and jungle to bring energy; and can be refined to slot into heavy metal. The compatibility doesn't end there, though. Our own crate digging has also revealed a harmony with glitch, when rhythmical accents are adorned with blasts of quasi-random effects and octave-leaping lead riffs.  The cheesy digital sounds of synthwave also often turn up in rude, bold melodies that are further beefed up by heavy filters and overdrive. And last but not least, dub-step influences have washed over many film soundtracks to accompany the visual intensity and action sequences.
Dub-step is probably one of the most diverse genres in terms of creative production dynamics in the world today. From the grime of basement clubs to the sheen of the stadium show, there's something for any lover of the extreme. It's music that's less about soul and more about attitude.
Voxel Records producer Maze Car picked up the challenge of creating a demo track that tries to reflect this diversity. You can listen to it below, and read about the trials of its creation on his blog.
[soundcloud url="https://api.soundcloud.com/tracks/325892429?secret_token=s-9oO4i" params="auto_play=false&hide_related=false&show_comments=true&show_user=true&show_reposts=false&visual=true" width="100%" height="450″ iframe="true" /]