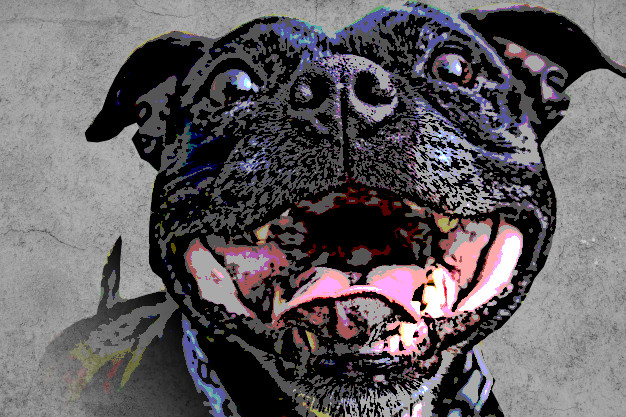 The influence of glitch production has worked its way throughout the underground music community over the last decade or so, being used for a subtle tonal and rhythmical garnish and full-on abstract music concrete. This month we have selected a few tracks that demonstrate just how well it can be merged with other musical styles.
First on the playlist we have shared IT Breaks ME by Alecek. Bulgarian producer Alexander Ivanov kicks off with a dark and moody hip-hop shuffle, which anchors abrasive rhythms and tones that pepper the track with Gatling fire. A fluid bass persists the groove beneath, making this track a great example of contemporary glitch hop. Alecek has many more abstract and extreme examples of glitch production available on his stream – so we recommend that you don your Kevlar ear protectors and dive right in.
Glitch Hop (work in progress) is a track by the (presumably) Japanese producer Film, a.k.a Wataranai. Uplifting synth-wave riffs conjure Megadrive memories of Sonic the Hedgehog at a Power Puff disco, and the generally sugary complexion of the track is reinforced with skinny drums and playful pianos. There ain't a lot of glitch or hop in this track, but it places itself beautifully right in the middle of chip-tune and synth-wave. Definitely one for a feel-good road-trip atmosphere.
Finally, we have Funky Feeling by Skank Spinatra. This is creation by UK-based producer Edward Clarke starts off with the as a simple combo of pure funk licks from guitar, drums and bass but then takes us on a journey through hip-hop and jazz before building into a crazy glitch breakdown. The blend of all these styles demonstrates a finesse worked expertly into a warm club vibe, making the track a welcome addition to your summer party playlist.
[soundcloud url="https://api.soundcloud.com/playlists/334159523″ params="auto_play=false&hide_related=false&show_comments=true&show_user=true&show_reposts=false&visual=true" width="100%" height="450″ iframe="true" /]