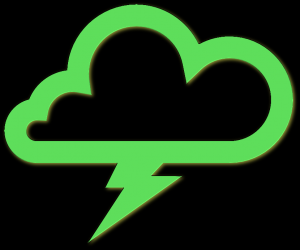 Welcome to our update from the world of indie electronica for the month of August. A spanner flew into the works of Voxel Records recently, as Soundcloud deigned to remove the groups feature from its services. This has a serious impact on the way we discover music that may otherwise pass under the radar, but more importantly it also affects the underground community in general. Unsurprisingly, the forums have been positively buzzing with indignation.
This episode also raises yet more questions about the future of music networks. Like many organisations, Soundcloud will have acquired investment and investors will expect them to make a profit. Consequently, Soundcloud argue that they can't afford to support certain features. We feel that the loss of groups is a serious blow to the music scene from which innovation and talent grow. As such, we are now looking for other ways to find and share new music.
One new kid on the block is Orfium – there ain't much on it yet, but hopefully it will gain traction as Soundcloud alienates itself from the community. In the mean time, we hope that we can still keep you up to date with all the great music we discover!
First on this month's playlist is Kingdom by Verna Hark. The blasting synth intro subsides swiftly into sultry vocal harmonies, punctuated only by sporadic synth drum shots. A delicate, wiry riff then opens into a powerful half-tempo synth stack attack, and all elements combine into spiraling echoes and powerful jabs from the drum accents. This recent track demonstrates Verna Hark's ability to produce potent and infectious alt-pop – grab the free EP now!
Next we have Finding Out by Sarah Denim, which was originally posted a few months back by this Canadian songwriter. The shuffling, pacey and complex rhythmic introduction feels a little bit like Talking Heads, but decoration from the sat-com sample and flicks of the brush from Sarah's soft vocal lend a new character to the familiar vibe. The lyrics float just beneath the surface of the mix, and contribute much to the individual and groovy production.
Finally we found Mean to be Me by See Ame. Here, bubbling reverse sound effects play into the breathy, distant vocals as they pose their existential questions. The simple, reverberating riffs blend with the lyrical adornments, and the arrangement slowly evolves from these building blocks into a captivating ensemble. This track gives a wonderful insight into See Ame's fruitful independent songwriting.
[soundcloud url="https://api.soundcloud.com/playlists/254648716″ params="auto_play=false&hide_related=false&show_comments=true&show_user=true&show_reposts=false&visual=true" width="100%" height="450″ iframe="true" /]