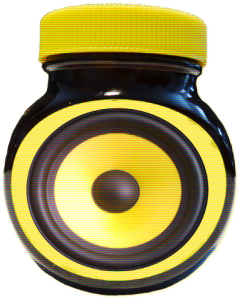 We have once again been ceaselessly searching the sea of electronica to find some excellent tunes to share with you. Also, we have started to generate some playlists, which should make it easier for you to listen to all the wonderful music we find. Check out our ever-growing collections on Spotify and Soundcloud for starters!
Maze Car continues to explore 8-bit chimes and break beats. It sounds like some interesting demo may emerge in the next few weeks – keep checking the Voxel Records demo stream to hear the results!
Here are some more great tunes we heard this month:
The Moon and I by Maebh: This track by Leeds-based composer Maebh and producer Nolasco crafts a dreamy atmosphere that turns gentleness up to eleven. The song tells the story of a lonely moonlit escape across the Asian wilderness, and the smooth arrangement of warm, jazz-tinged organic sounds with sweet meandering vocals is likely to leave you with goose bumps. If this track is anything to go by, we have no doubt these talented musicians will gain rapid popularity. Demand more!
Out of Breath by Baby Bats: This tune starts with a tinny muted filter, but soon builds into a bold, rolling and anthemic riff, rhythmically side-chained by heavily crushed drums. Organ timbres pepper the arrangement, accentuating the moody vocals before the track peaks with a rave-esque octave-leaping break-down. The music captures angelic darkness on a neat hook – hopefully there is a lot more to come from this innovative band.
Mutter by O-Tone: This German producer has a great collection of tunes, all of which ooze with a distinctive character. Mutter is driven by a plodding synth riff sculpted from pure vintage timbres, and the drums are sumptuously thick and close. These simple elements combine with a sinister, whispering vocal to create elektronische Musik with undertones of punk. Why not check out the rest of the o-tone catalog …?
[soundcloud url="https://api.soundcloud.com/playlists/146399486″ params="auto_play=false&hide_related=false&show_comments=true&show_user=true&show_reposts=false&visual=true" width="100%" height="450″ iframe="true" /]